Guests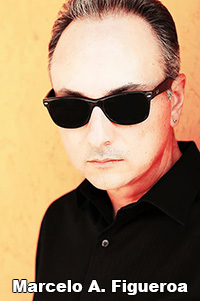 Marcelo A. Figueroa is one of few individuals who have participated in every tier of the table top games industry, first as a consumer, then in Retail (All Star Games), in Distribution (Golden Distribution, ACD Distribution), as a Journalist (Space Gamer/Fantasy Gamer Magazine, Shadis Magazine, Games Quarterly Magazine, Greater Games Industry Catalog), and Publishing (Alderac Entertainment Group, Avalanche Press, Playroom Entertainment, Dan Verssen Games). And somewhere in there he found time to be a published writer & game designer. His years of experience have made him a respected industry expert in Customer Service, Marketing, Product Demonstration & Sales, including an Origins Award.

Commonly referred to as the "someone you need to know" in hobby games, Marcelo currently works as Sales Manager for Golden Distribution, as well as volunteering time to advise & direct new publishers taking their first steps into the hobby games industry.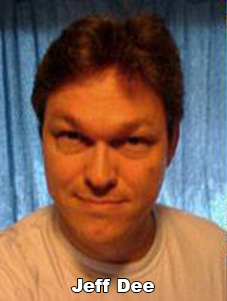 Jeff Dee has worked in the gaming industry for over 35 years. His artwork appeared in numerous games and magazines, including TSR's Deities and Demigods (as well as many AD&D modules and other early TSR products), Villains & Vigilantes, adventures for the Star Wars RPG from West End Games, and others. He co-designed Villains & Vigilantes, TWERPS (The World's Easiest Role-Playing System) from Gamescience, and Cavemaster the Stonepunk RPG from UNIgames. Cavemaster won the 2013 Three Castles Design Award at NTRPGCon. Jeff has also worked in the computer games industry on games such as Ultima VI, Master of Orion, Master of Magic, and Wing Commander. He was the art director on Ultima VII, and the lead game designer on The Sims: Castaway Stories.

Jeff currently works as a game design consultant, and operates two paper game publishing companies: Monkey House Games with V&V co-creator Jack Herman, and UNIgames with partner Talzhemir Mrr. UNIgames' latest product is 'Bethorm: the Plane of Tekumel', which reintroduces the first tabletop RPG setting ever published, from TSR's 'Empire of the Petal Throne' (1975).

www.monkeyhousegames.com
www.unigames.us
Husband, Father, inventor, game designer and of course an avid gamer. He is always willing to to lend a hand or give advice to other gamers and designers. Doug has been in the Game industry since opening up a game store in Kenosha Wisconsin in 1995. An arena judge for Magic: The Gathering in the 1990's to presently judging game design competitions at conventions as well.

In 2009 he Co Founded 42 Games www.fortytwogames.com Makers of of Orbit Rocket Race 5000, Spell Chess and more to come soon. Both of those games were successfully Kickstarted.

Doug has entered many design competitions over the years from conventions and gaming organizations like Rincon in AZ, DFW Nerd nighters and Strategicon He attended the First LA Board Game Jam in Los Angeles. Doug's team placed second in the first LA Board Game Jam. Since then he has been an integral part of the LA Board Game Jam as an organizer and judge.. Hosting designer contests and MINI up pub events in Los Angeles.

A frequent GENCON, GAMA, Origins and strategicon conventions attendee he has play tested his games at conventions for many years. Often filling out the schedule for all of their scheduled events.

If you need some advice if he does not know the answer he can usually help get you to the right person whether it is design, manufacturing, play testing and even kickstarter.

Douglas also is Executive Director and co founder of The Literacy Club. www.theliteracyclub.org. A Charity that creates Little Free Libraries and places them in Community Centers and Police Stations providing free books to Children and adults. His charity has built over 43 large libraries in California and Ohio with some holding hundreds books! His charity has given away over 15,000 brand new free books in just a few years.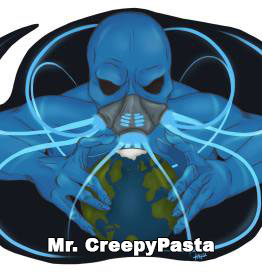 Creepy Pasta is the new Urban Legend. Horror stories and experiences from around the internet are crawling out of the wood work and coming to your ears from one specific voice. MrCreepyPasta, horror story teller of YouTube, is a well known voice for such famous horror characters such as Jeff the Killer, Smile.Dog and Eyeless Jack. He started 4 year ago and over that time the Creepy Pasta narrators have grown exponentially over the years to becoming a staple in the YouTube community and in the horror genre.

YouTube: https://www.youtube.com/user/MrCreepyPasta